Skills
| Name | Description | Effect | Icon |
| --- | --- | --- | --- |
| Concentrated Firing | Attacks single enemy with Mini Gun | | |
| Raging Lion | Attacks target and enemies both left and right with Grenade Launcher. | | |
| Retaliation | Retaliates with Mini Gun when attacked. | | |
| Bind of Courage | Increase All Ally Unit's ATK when battle begins. | ATK is increased. (3 Turns) | |
Tactics (Arena)
Using Ariel
We're in need of editors. Please help in filling up the data for this and the rest of the pilots'. <3
Countering Ariel
The Red Lion is a strong unit that can not only cause massive damage but it can also boost the team's attack power. 
The Red Lion is usually paired up with the Justice (Jung E-young).  When both are seen in the same team, it will indicate that you will need either an attack buff or a defense buff.
Avoid having units side-by-side, especially near the start of the match.  The Red Lion's Raging Lion skill can wipe out 3 units if you're careless.
Have a healer to recover damage taken from the Red Lion's Retaliation.
Gallery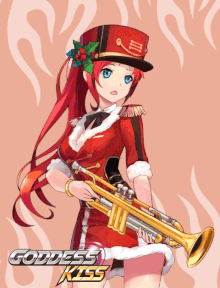 Ad blocker interference detected!
Wikia is a free-to-use site that makes money from advertising. We have a modified experience for viewers using ad blockers

Wikia is not accessible if you've made further modifications. Remove the custom ad blocker rule(s) and the page will load as expected.