Baselard was the third and final pilot to come out of the FLERO's collaboration event with Kotobukiya, the Japanese animators of "Frame Arms Girl". She could be obtained by purchasing the "F.A.Girls Package - Baselard" but is no longer available due to the end of the Collaboration Event. She can be buffed by obtaining the Yellow Ooparts Cube during the Collaboration event.
Obtaining the Yellow Ooparts Cube will boost Baselard's attack by 1000 points.

Because of a request from the owners of Frame Arms Girl, Baselard does not have the visual effect of her armor/clothes being damaged when her HP drops low enough.
Arena Tactics
We're in need of editors. Please help in filling up the data for this and the rest of the pilots'.
Gallery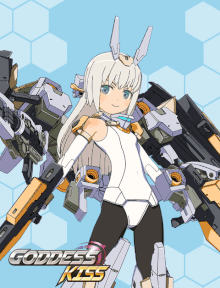 Ad blocker interference detected!
Wikia is a free-to-use site that makes money from advertising. We have a modified experience for viewers using ad blockers

Wikia is not accessible if you've made further modifications. Remove the custom ad blocker rule(s) and the page will load as expected.