Welcome to the Goddess Kiss Wiki
Welcome to Goddess Kiss Wiki for the Special Forces division of peace and law enforcement R.E.A.P.!
Join us in liberating our brainwashed troops and grow our troops into elite power!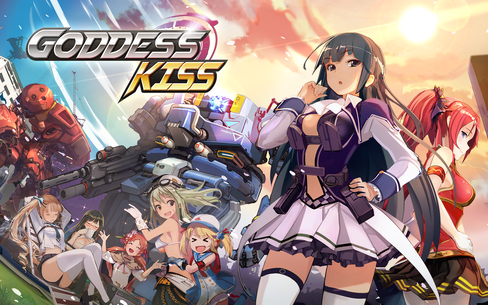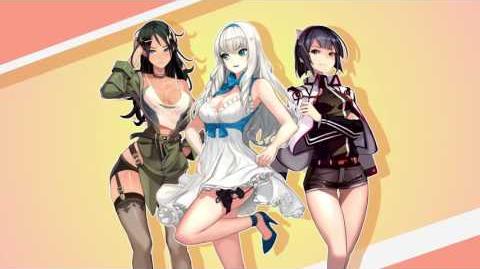 Recent News
August 14th 2017(ish): A new Pilot joins us! The Passionate Dancer, Sylvia, brings a Mexican beatdown with style, unleashing a dance of spinning blades to shred any who stand in her way! ¡Consiga el bailar, comandantes!
August 7th 2017: This week's Carnival features special deals allowing you to trade your Gold in for Gifts to boost your Pilots' Affection, accessible up to five times a day! Now's a great time to get cracking on unlocking Scenarios for your Pilots! Remember, every Scenario you fully complete gets you 100 Diamonds!
August 1st 2017: Another new Pilot joins Goddess Kiss! Get 5 Claire Frost Medals for every 10 Premium Treasures you open in this week's Carnival!
July 24th 2017: As if your noses weren't all already bleeding from the 'summer heat'…Five more Swimsuits are now available from the Premium Treasure - one each for Serena Cooper, Renee Arc, Chiaki Rijn, Iris, and Nina Kruger! In addition, you'll be given Honor Coins for every new Swimsuit you pull over this week! Hurry up and get to that Premium Treasure!
July 18th 2017(ish):
Each of the four Pilots of Re:Society(Serena Cooper, Renee Arc, Chiaki Rijn, and Iris) now have a Scenario that unlocks once you obtain others of their group! Try to Scout all four!
Summer's really heating up, and you all know what that means, Commanders…SWIMSUIT TIME!!! Five new Swimsuit Costumes can now be pulled from the Premium Treasure - one each for Ena, Kellan Brown, Lily Fischer, Jiang Lun Mei, and Ramda!
July 4th 2017:
We've got another new Pilot joining us! Help Bennett Ross celebrate Independence Day by bringing independence to those suffering under the Empire's rule! Spend 4000 Diamonds on in-game purchases to get 80 Medals for her from this week's Carnival!
GoddessPoly is now live! Log in every day at 4:00, 8:00, and 18:00(Server Time) to get Event Dice to use in this adorable mini Monopoly game!
Ad blocker interference detected!
Wikia is a free-to-use site that makes money from advertising. We have a modified experience for viewers using ad blockers

Wikia is not accessible if you've made further modifications. Remove the custom ad blocker rule(s) and the page will load as expected.