Iris is one of the "Four Horsemen" Pilots.
She is an Attack Pilot who uses the Blasse Reiter Mech, a Mech with a unique skill that deals damage to all foes upon her defeat, making her a good frontline Pilot.
She can be obtained through the Premium Treasure.
Tactics (Arena)
Using Iris
Still in progress...
Countering Iris
Still in Progress...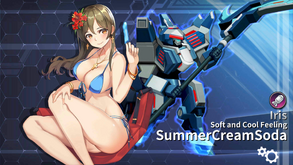 Ad blocker interference detected!
Wikia is a free-to-use site that makes money from advertising. We have a modified experience for viewers using ad blockers

Wikia is not accessible if you've made further modifications. Remove the custom ad blocker rule(s) and the page will load as expected.