Banshee's Skills
Skills
Description
Effects
Icon
Fierce Shooting
Attacks single enemy with Machine Gun
White Ghost
Attacks all enemies with Heat Bomb

220% Attack Damage.
5% Skill Damage Over Time.

Serial Explosion
Attacks Target and enemies behind with Chain Bomb
Evade Move
Increase own Evade when battle begins.

Luck is increased until battle ends.
Tactics (Arena)
Using Karen
Still in progress...
Countering Karen
Still in progress...
Gallery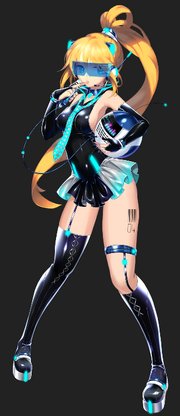 Ad blocker interference detected!
Wikia is a free-to-use site that makes money from advertising. We have a modified experience for viewers using ad blockers

Wikia is not accessible if you've made further modifications. Remove the custom ad blocker rule(s) and the page will load as expected.